The whole industry already went online
03.07.2020
UpTrader participated in the conference and expo Virtual Vision Finance. Conducted completely online, the event's format was perhaps unconventional. Or maybe it's to become the convention? What happened to business processes of global companies who provide financial services to individuals and b2b fintech firms because of the COVID-19 pandemic?
UpTrader CEO Vasily Alexeev:
"I won't concentrate on the obvious, but let's summarize the main points: more new clients coming in, increased trading volume. People are staying at home, they have nothing to do (in a broad sense), some are looking for new sources of income, some want thrilling experiences. Moving further. Visiting banks and other financial organizations is limited. As lockdowns are lifted, new habits can seriously impact the pre-COVID workflows. Here we have increased volume of payments in alternative finance, firstly it's cryptocurrency, KYC services also gain in significance. We believe that all this calls for changes in regulation. The pandemic has directly fostered the growth of experience economy. Its primary features are engagement, service, entertainment.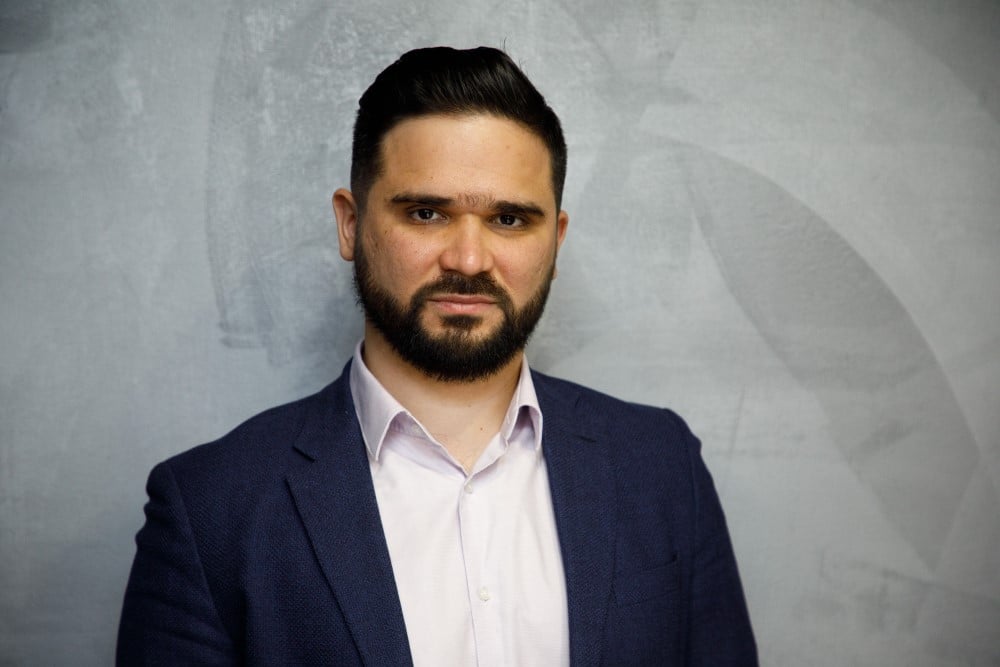 In view of this, participants of panel discussion several times brought up a challenge faced by Forex industry—gambling sector. The latter's product is more engaging & entertaining, has fewer intellectual barriers for new players, and adapts to new trends much quicker. Another response to the pandemic is the 'antiviral marketing'. Thousands of marketing professionals across the world rushed to capitalize on the topic of virus and the quarantine. However, it's gradually becoming a faux pas to exploit the pandemic, and experts even introduced new terms: 'COVID marketing fatigue' and 'COVID burnout'. People really do suffer from emotional burnout, tired of constantly being reminded of the disease and the restrictive measures, so it's clear they should be given a break.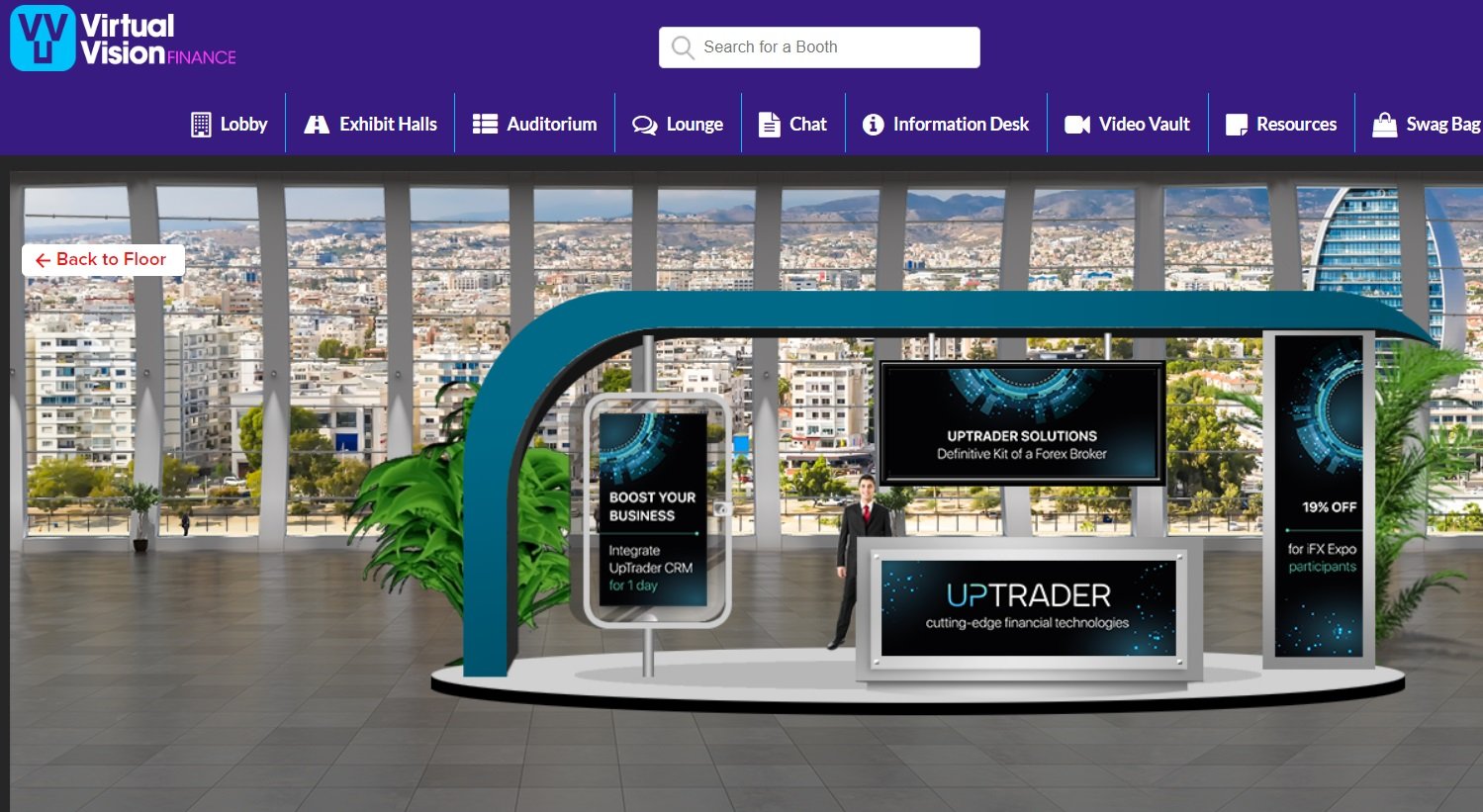 Finally, the general logistic insight. Entrepreneurs all over the world suddenly saw that it's not necessary to fly and spend money on trips to have productive communication with partners. People engaged in Forex industry, much like those in IT, by definition more open to remote work, find in it the same challenges as people working in other sectors do. Difficulties in communication with coworkers when solving current tasks, lack of informal communication, blurred lines between work and private life. We see how the coronavirus pandemic forces almost every worker and employer to reassess the basics of how their activity is organized. We live in a new world, with new formats, and the pandemic merely served as a catalyst for change in business processes and people's minds."
Subscribe to news
By clicking this button, you agree to our processing of your personal data
Recent news
Social trading software is available for MetaTrader 5 now
This week we have completed testing MT5 UpTrader Invest - a social trading platform for MT5 white labels and forex brokers. It's the second investment service created by UpTrader. The first one was launched for the MetaTrader 4 platform in April 2021. So now all brokers that work with MT4 or MT5 White Labels or have their own MetaTrader get the opportunity to level up their business with a well made social trading platform which gives you flexible settings and easy management.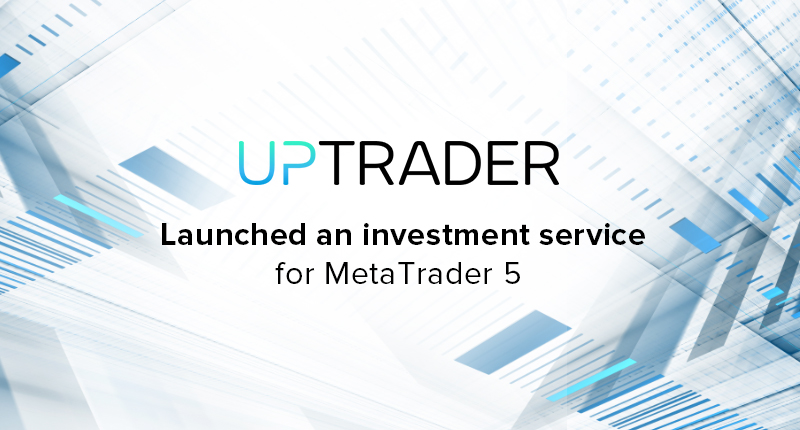 MT5 UpTrader Invest is based on the technologies of PAMM, MAM, and social trading. It means that you can choose how your money managers and clients will earn money with you. The main difference between these modules is how investors and masters will see the profit and funds.
If you choose MAM, the master (money manager) trades using investor funds, Investors can see individual trades.
If you choose PAMM, the master trades using investor funds, Investors can't see individual trades.
If you choose Social trading platform, master can't see all the funds,
Investors can see individual trades.
The features of the copy trading platform "MT5 UpTrader Invest"
Stability:
The main thing is that our copy trading platform is highly stable. That means there is no loss of connection during copying of trades. A lot of similar investment services have such problems, and it makes their services poor. That's why we had found a solution before we started to develop this platform. As a result our clients have a quality service for their investors.
A-book, B-book:
The good news is that brokers can keep earning money how they are used to.
It means that anything already used by the broker will be ok: spreads, fees, automated trading advisors. The copy trading platform works with any variations of A-book and B-book. In addition, A-book brokers will be able to hedge their risk more efficiently.
Forex affiliates (Introducing Brokers):
If you have a multi-level partnership program and work with forex affiliates, you can let them use our copy trading software to help attract new customers. The partnership reward will be paid out automatically as usual.

- To get information about all the features, please go to the page.
- If you are interested in a forex social trading platform white label for MetaTrader 4 please go to the link for a big interview with UpTrader CEO Vasily Alexeev about 'MT4 UpTrader Invest"
- Also you can leave a request for a presentation and we will contact you as soon as possible. [email protected]
Terms
PAMM - percentage allocation management module (Similar to MAM, but the history of trades isn't available to investors)
MAM - Multi Account Manager in this solution, the trader operates in the accounts of several clients at once. Investors transfer their funds to the accounts of managers. Each client has an account to track their part of the common trades.

Social trading - automated copying of trades to the accounts of investors. Funds remain in investment accounts, and the trades are also placed there.
Social trading software/platform - investment service for MetaTrader 4/MetaTrader 5 white label / platforms which allows your customers to invest in investment strategies and get profit by coping orders from successful trading accounts.
23.07.2021
Operating with no license: is it realistic in 2021?
The situation with licensing in Forex has drastically changed over the last five years: above all, new regulations hit the ability of unlicensed companies to accept payments, thus creating a significant obstacle for their operation
Originaly posted on Financefeeds
By Vasily Alexeev, CEO UpTrader.io
In this short review, we have covered the viable operating models of Forex brokers today. Perhaps surprisingly, despite the stricter legislation, there are always ways to work around the rules.
No licensing
Amid the sweeping restrictions imposed on unlicensed brokers, it would seem that this model is obsolete, but such brokers are still there in numbers, and new companies continue to enter the market quite successfully. So, is it possible to work without a license? Easy: it takes one month and $2–3K to register a business in, say, the Grenadines, and only your passport is required.
There's a downside, however—you won't be able to accept payments through the banking system, bank card transfers, and well as advertise your business legally. You'll also likely face problems with popular payment systems, you won't be able to operate officially in jurisdictions where providing Forex services without a license is prohibited, and there are fewer and fewer counties where licensing is not a requirement. However, it's not all bad. China and Thailand have long banned Forex, but hundreds of brokers continue to exist there. They work with local payment systems and operate perfectly fine. These systems work almost with any brokers—the key is to reach an understanding. Other than that, cryptocurrency payments are getting more popular every year.
There's also the issue of trust—it inevitably arises because of the stigma attached to an unregulated broker. As a proof of reliability, brokers can connect to Serenity—it's a smart contract-based blockchain escrow. Serenity guarantees the security of deposits and completely eliminates any potential misappropriation of funds in the accounts of clients. Serenity has already earned the trust of a wide audience of traders. The system is easy to integrate, and with the growing popularity of cryptocurrency, it's important that all payments in Escrow can be processed through the crypto exchanger SerenityPay.io. It's a win-win situation for everyone.
"Offshore lite" licensing
The second option is more complex and more expensive: registering your broker with at least some kind of legality. The most popular licenses are in Seychelles and Labuan (Malaysia). You'd have to pay €50–70K, and the registration would take about nine months. As a result, the broker receives a permit to operate in these countries.
The access to banking and the international transfer system SWIFT allows brokers to attract bigger clients. Such a license also means access to liquidity providers, and hence better trading conditions, which gives a competitive advantage. A Labuan license means access to Malaysian banks.
The main downside—such a license allows operating only as an STP (Straight Through Processing) broker. If a broker plans to work with A-book, STP is a plus. However, if we're talking about a B-book broker or a hybrid model, this would make things difficult. Another downside is the annual expenses on staff and office in these countries, as it's required by the jurisdictions: about $70K a year.
It's also worth noting that these licenses still don't give access to bank card transfers.
Mastercard doesn't accept transfers from brokers without European or American licenses, Visa still does, but more and more reluctantly, and is expected to follow the example of Mastercard. Plus, these licenses don't open the way for official advertising.
The most valuable licenses
The third path, the most valuable and most expensive, is acquiring a European or American license. The price tag starts at €1 mln, the waiting period is at least two years. As a rule, during this time, the company passes all conceivable procedures of business auditing, upon the completion of which a license will or will not be issued for your business. The upsides are obvious—all payment methods: SWIFT, VISA, Mastercard, any payment systems. All kinds of advertising: online, radio, TV. This option is obviously great for reputation and trust, and so forth.
The downsides are also there: aside from the high price, licensing also imposes restrictions on the trading conditions: the leverage is limited to 1:50, and it's prohibited to offer and advertise bonuses. Any violations can result in massive fines. Revoking of the license is also a reality: in 2019, Russia's central bank terminated the licenses of four brokers out of five.
The bottom line is that there always ways to operate despite the stricter regulations.
07.07.2021
Is Dubai a new hotspot for fintech developers?
In May 2021 the UpTrader team visited the first fintech exhibition in Dubai after a forced 1.5-year break. During our 1-week visit we noticed that a lot of our clients and fintech companies opened their offices in Dubai. So we decided to do a small research of the trend and figure out why the Arabian night attracts the financial industry. We were wondering whether it is a good idea to open a representative office in the Emirates or not?
So there are at least 3 reasons why this might be interesting.
Real estate market in Dubai now
The real estate market in Dubai has been falling since 2014. And according to some expert estimates, it has not yet reached the bottom. In addition to Dubai's own market problems, the global pandemic caused the prices to go down. In general, at the moment the market is still trying to deal with the consequences of the flooding of real estate objects that happened in 2014. At that time frozen construction projects began to be completed and released to the market after a protracted credit crisis in 2008. Eventually supply exceeded demand, and continues to exceed it to this day.
This year the market has fallen 8% for purchases and 12% for rentals, and continues to fall. New construction projects are flooding the market this year. Now prices are 30% lower than 2014 prices. However, to reach 2010 prices, according to experts, the market needs to lose another 20%.
In May 2021, our team had meetings in some Business Bay towers and we were impressed by the desolation of these giants. One can say wind and sand are walking through the unfinished offices. On the one hand, all this makes a depressing impression and reminds us of post-apocalypse from Blade Runner 2050, on the other hand, really low prices and rather lively business activity in Dubai attract the attention of business and make you think about the prospects for opening an office there.
Good bye Cyprus?
For the last two decades, Cyprus has been the traditional place for fintech developers. The offices of many well-known brokers were located there, as well as satellite companies serving them: software, legal, PR and advertising companies. Cyprus had become the forex capital for many years. That became possible because of Cyprus financial regulator, the only European regulator whose license at one time cost reasonable money and leniently regulated broker activities. Different types of brokers could get a license, and they did. One of the conditions for getting a license was the opening of an office in the country and the employment of a certain number of Cypriots.
The maintenance of such a small office costs 20–25 thousand euros per month. It could number in the hundreds of thousands for a bigger one. In general, the years were rich, and the morals in Forex were quite free.
However, since about 2015, the legislation of European countries has slightly begun to tighten the rules for financial brokers. Cyprus did not stand aside and soon obtaining a license in Cyprus became as difficult as in other European jurisdictions. As a result, brokers stopped getting Cysec's licenses, followed by the closure of offices and the migration of companies. And there was not much sense left for the fintech service companies to open their representative offices there. But we are wondering where is the new capital of forex now?
Is Dubai the business and financial center of the future?
The United Arab Emirates have long been working on diversifying the economy, building a model based not only on the export of raw materials, but also on other industries, including developing business tourism. For this, in addition to the construction of new areas, the authorities create attractive tax conditions for business. So the United Emirates has 5 tax-free economic zones (according to the number of the emirates). Companies registering a business there must pay about 12 thousand dollars a year, but their activities are free from tax. What other benefits does a business have by opening an office there? As we said, 0 taxes. Up to 5 employees of the company can get a residence permit.
According to current prices, a square meter costs an average of $25 per month. Maintaining a small office in Dubai of about 70 square meters costs about $ 2,500 per month. Another crucial benefit is an access to Arab banks. So even unlicensed
brokers who have problems with European banks can count on the loyalty of local ones.
The Emirates attract different types of business via the annual international exhibitions. It makes Dubai an attractive hub for fintech.
So experts say that real estate prices in the Emirates will hit the bottom by 2022, so maybe now is the best time to start looking for offices or apartments with a gorgeous view of the business center or the sea.
22.06.2021
Subscribe to news
By clicking this button, you agree to our processing of your personal data