UpTrader launches a flexible management system for partnership programs
09.12.2019
UpTrader introduces a set of updates to CRM, allowing for automated and in-depth work with partners. Brokers can now configure conditions individually for each partner, while partners will receive detailed reports on all payouts.
The team of UpTrader has enhanced the back office and the admin cabinet with a possibility to see the relationship between partners and clients (the feature shows whose client someone is). Partner links are generated automatically.
All new features added to CRM are designed to help partners and brokers choose the optimal plan for each individual case.
Flexible payout settings for different instruments
This feature will be especially useful to brokers who offer a large number of trading instruments. Now, a separate partner payout plan can be implemented for each category of instruments, or a separate plan for each partner: for example, a fixed commission for the volume or a percentage of the spread.
Let's look at an example:
A broker offers a wide selection of trading instruments: currency pairs, stock and energy CFDs. A reasonable commission for popular pairs with tight spreads (e.g. EUR/USD) would be a fixed $10 per lot so that the partners can easily recognize the advantage. The broker sets up this plan for the category of major currency pairs. At the same time, exotic pairs have large spreads that strongly vary from instrument to instrument, so the broker sets the commission at 30% of the spread for each individual trade. And as for CFDs, this value maybe 50% of the commission.
Multilevel partnership
Another addition to CRM is the new multilevel partnership program with an unlimited number of levels. Partners can now create networks of any depth, while brokers set reward conditions for each level individually. Partners can follow the growth of their network in the personal area and keep track of the clients of their sub-partners.
For example, a broker wants to create a multilevel referral network and reward partners for high performance and creation of their own networks by setting up rewards for every new level. The broker creates a three-level partnership network and set the following reward plan: the broker's partners get 10% of the rewards of their first-level sub-partners and 7% of their second-level sub-partners' rewards.
Partners have access to flexible settings of spread for their clients
Spread increase is very relevant to partners of brokers whose main income is based on commissions. The same plan is also useful to money managers who receive clients' funds for management and earn from the spreads and commissions for the trades.
The brokers themselves can use CRM to cap the possible increase of service prices by their partners or disable this feature completely.
For example, with the broker's consent, a partner sets up an extra commission in UpTrader CRM and larger spreads for their clients, while profit goes directly to the partner. If each party is satisfied with the commission, the partner continues the active operation, attracting more clients for the broker and ramping up the trading volumes. This scenario is favorable to each party: the broker gets large volumes, the partner—high commissions, the client—profitable trades.
About Uptrader CRM
Over 10 years of experience with various brokerage CRM systems enabled the experts at UpTrader to analyze the best solutions out there and implement them together.
UpTrader СRМ was developed specifically for brokerage firms taking into account the specifics of online retail services in Forex. The new CRM is designed to speed up the task solving process and make the learning curve less steep for the staff. UpTrader CRM includes the trader's area, back office (interface for the company's employees), admin cabinet with flexible access settings for the manager, additional functionality for the staff and clients.
UpTrader has resolved the core issues for traders and brokers that arose from other business solutions. However, the team doesn't intend to stop here and rolls out regular updates, enhancing the system, each time expanding the systems with new features and capabilities.
See the presentation to learn about all the capabilities of UpTrader CRM.
 
Subscribe to news
By clicking this button, you agree to our processing of your personal data
Recent news
From IB to personal business: a step-by-step guide on how to start a Forex brokerage firm. Pros and cons of being a broker.
Starting a brokerage firm is widely believed to be expensive and time-consuming. Because of this common misconception, people often choose to become an IB (Introducing Broker) instead of taking a chance and trying their luck at achieving genuine success. We want to dispel your prejudices and give you a step-by-step guide on how to start a forex brokerage firm easily with UpTrader.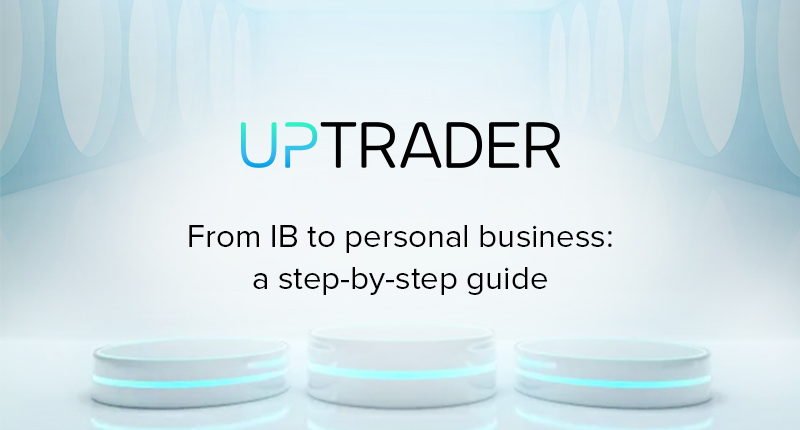 Being an IB and getting about half of a broker's revenue seems like a great deal: after all, you are only looking for new clients, and the broker is doing all the heavy lifting, like trade execution and payment processing, right? Wrong.
You can get all of that at UpTrader just for a small monthly fee (from €1,000 per month) and keep all the profits to yourself. We can offer you a white label of a trading platform bundled with our award-winning UpTrader CRM and Backoffice system and will help you sort out your other worries like establishing a company and signing up with payment system providers.
However, do not forget that a bigger income comes with a bigger responsibility. With White Label all the actual customer service is your job: you will need to think through your branding, marketing campaigns and sales strategy.
Previously, brokerage business required deep technical knowledge – you had to go deep into both trading and IT. However, things have become much simpler in recent years: to start a broker that will be ready to receive customers a couple of weeks later is no longer a dream. IT-services and products can be outsourced, infrastructure can be built in cloud, and what is left to you is only sales process. Too good to be true? But not with UpTrader.
In 2020 you do not need to have considerable knowledge in brokerage business. Many entrepreneurs coming to UpTrader are far from being experts. And that is absolutely fine for a broker now. There are 5 important steps that should be followed.
Work out your corporate framework
First you need to register your company. The registration process is quite clear and simple, although it has its pitfalls.
When it comes to launching new ventures, one of the key points is the choice of jurisdiction of your company. Before settling upon a particular region, you need to consider which jurisdictions offer you the best conditions for doing business.
The most common choice is offshore. You can have a legal entity registered in, say, Saint Vincent and the Grenadines. The main advantages of having offshore companies are no taxation, flexible legislation, and support of foreign businesspeople at all levels. Rather good opportunities for doing business, right?
However, running an offshore company has its own drawbacks, such as certain difficulties with signing up for bank accounts and payment system providers. To avoid such problems, you can open a company in a regulated jurisdiction (for example Labuan region of Malaysia), it will be much more expensive, but will show clients and business partners that you are a serious company that can be trusted.
UpTrader provides a full range of legal serices both as a standalone package, and as part of White Label Meta Trader 4 and Meta Trader 5 offerings.
Get a trading platform
That is an easy one! For sure you are already familiar with MetaTrader, the world's most popular trading platform, used by the vast majority of brokers. MetaTrader's popularity is due to its reliability, comprehensive trading conditions settings, tools for technical analysis and familiarity to traders from all over the world.
There are two versions of MetaTrader: MT4 and MT5. Both platforms are designed for Forex trading, financial market analysis and use of expert advisors.
With the help of UpTrader you can buy White Label of any of them. Actually, getting a White Label is the only way for a new company to get the more popular MetaTrader version 4, because new copies are not being sold for quite some time now.
UpTrader White Label MT4/MT5 solution:
— Provides access to financial markets both from desktop and mobile.
— Gives a wide range of trading instruments in real time: popular and exotic currency pairs, CFD shares, futures, indices, metals.
— Provides statistics: analytics, charts, indicators.
Connect to a liquidity provider
Next you need to think about your liquidity provider. What is liquidity and why is it important? A broker's income is the difference between the spread of their liquidity provider and the end spread for traders. That is why it is important to find a stable liquidity provider with the tightest spreads. It allows you as a broker to hedge your risks.
There are also brokers who themselves act as the counterparties in trades of their clients without the participation of large market makers. In this case, a broker profits from traders who "blow" their deposits, which sometimes disturbs clients as the broker seems to be interested in their failure. And there is a risk of professional traders bankrupting the broker with large earnings.
The best of both worlds is a balanced risk management strategy. For example, passing high-volume clients to a bigger liquidity provider, while acting as a market maker for those who trade small volumes.
Brokers usually combine sources of profit from the trading activity of their clients and rarely work exclusively with one model. On the average, a small broker deals with a monthly volume of about $100 million.
You can choose your own liquidity aggregation model with UpTrader.
Setup an online Backoffice and CRM
It can be said that the key component of a successful modern brokerage business is an online Back Office system that allows clients to manage their accounts and funds, and brokers to work with their clients. It helps brokers manage the entire client relationship life cycle in one place.
While choosing a trading platform might be easy – after all, there are not so many options to choose from – picking a Back Office and CRM system might be tricky: there are a lot of options on the market. But they are not created equal.
A common mistake is to try to use a general-purpose CRM system. These CRMs are not really fit for brokerage companies – after all, managing goods in warehouses and their logistics is quite different from managing trading accounts.
Then there is a variety of brokerage CRM systems on the market, but most of them were built by brokerage companies for themselves and the decision to sell them to other companies was an afterthought. This makes these CRMs really suited to only one way of doing business, customization options are lacking, and every slight change requires expensive development projects. Setup time for such CRMs may take several months.
Thankfully, there is a new wave of modern brokerage SaaS CRMs such as UpTrader CRM. These CRMs were built with startups in mind, they include all the necessary options out of the box and can be launched in a matter of days. For example, some of our clients went from signing of an agreement to live operation in just 24 hours.
UpTrader CRM is our flagship product that we are truly proud of. It includes a Trader's Room where a client can register and manage their own accounts and funds, an IB section for your Introducing Brokers, a Back Office panel for the staff of the company, a special section for your Sales team, and an Administrator's panel with flexible customization of access levels and available features for staff and customers.
UpTrader CRM helps to manage your Introducing Brokers, marketing promotions, bonuses and see all your clients and their trading results right in one place, while IB programs can be easily integrated into your brokerage website.
Create a website
Of course, for the good brokerage business, it is necessary to create a functional website. Nowadays you can easily do it yourself or seek professional help. UpTrader has a professional team that can create a fully functional website for your company. Our services include branding, copywriting, design, and web development. Websites we build are fully integrated with our products.
That is all! Only these five steps separate you from success in the financial market. 10 years of successful experience in Forex industry make UpTrader a trustworthy partner to help you build a new business of your own.
Contact us at https://uptrader.io/
24.11.2020
The whole industry already went online
UpTrader participated in the conference and expo Virtual Vision Finance. Conducted completely online, the event's format was perhaps unconventional. Or maybe it's to become the convention? What happened to business processes of global companies who provide financial services to individuals and b2b fintech firms because of the COVID-19 pandemic?
UpTrader CEO Vasily Alexeev:
"I won't concentrate on the obvious, but let's summarize the main points: more new clients coming in, increased trading volume. People are staying at home, they have nothing to do (in a broad sense), some are looking for new sources of income, some want thrilling experiences. Moving further. Visiting banks and other financial organizations is limited. As lockdowns are lifted, new habits can seriously impact the pre-COVID workflows. Here we have increased volume of payments in alternative finance, firstly it's cryptocurrency, KYC services also gain in significance. We believe that all this calls for changes in regulation. The pandemic has directly fostered the growth of experience economy. Its primary features are engagement, service, entertainment.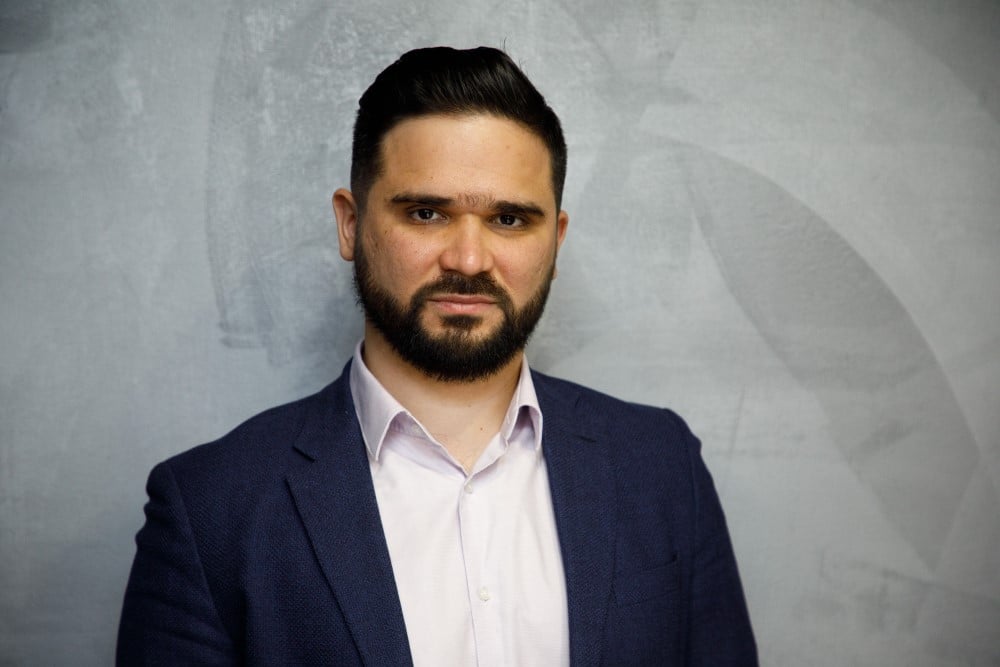 In view of this, participants of panel discussion several times brought up a challenge faced by Forex industry—gambling sector. The latter's product is more engaging & entertaining, has fewer intellectual barriers for new players, and adapts to new trends much quicker. Another response to the pandemic is the 'antiviral marketing'. Thousands of marketing professionals across the world rushed to capitalize on the topic of virus and the quarantine. However, it's gradually becoming a faux pas to exploit the pandemic, and experts even introduced new terms: 'COVID marketing fatigue' and 'COVID burnout'. People really do suffer from emotional burnout, tired of constantly being reminded of the disease and the restrictive measures, so it's clear they should be given a break.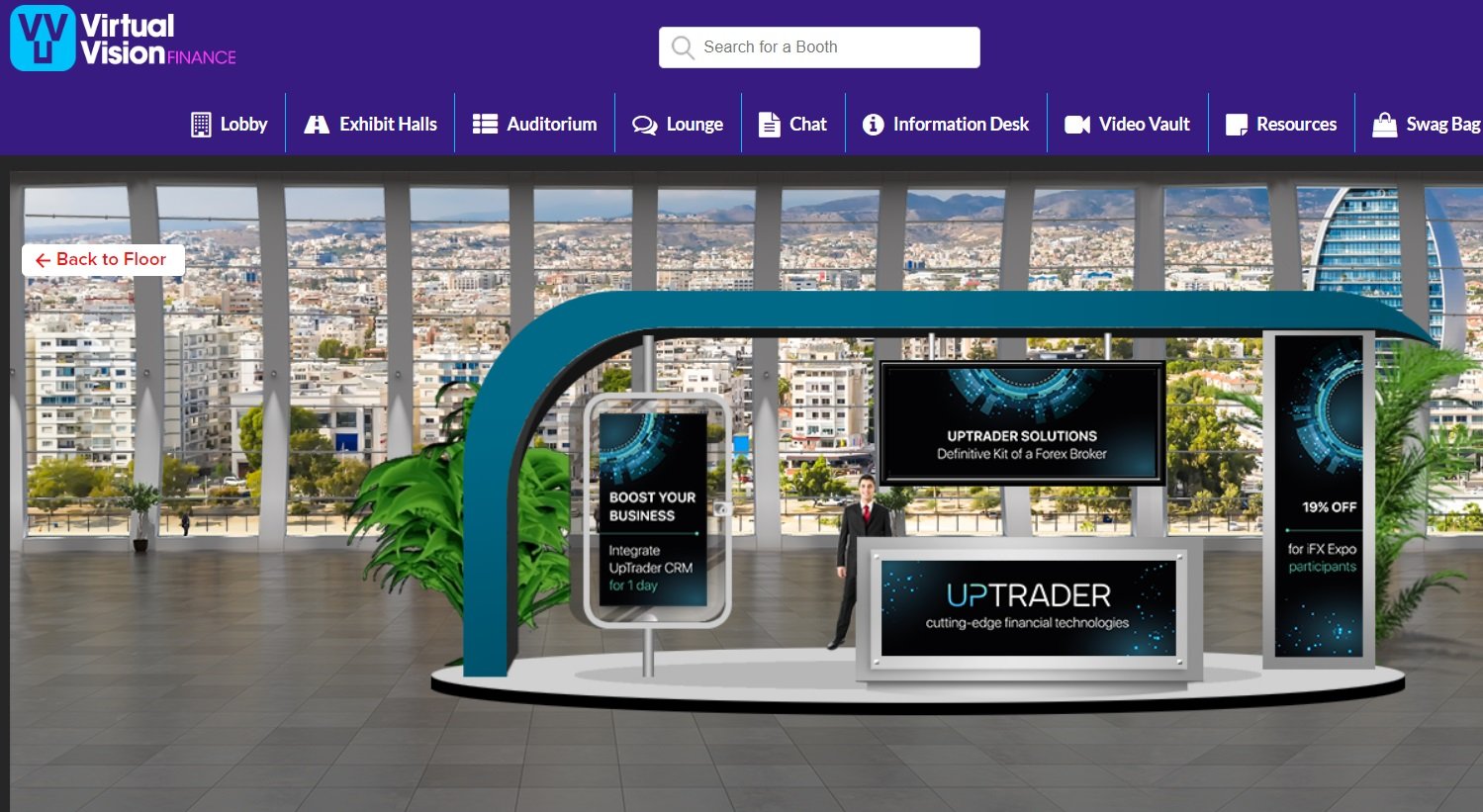 Finally, the general logistic insight. Entrepreneurs all over the world suddenly saw that it's not necessary to fly and spend money on trips to have productive communication with partners. People engaged in Forex industry, much like those in IT, by definition more open to remote work, find in it the same challenges as people working in other sectors do. Difficulties in communication with coworkers when solving current tasks, lack of informal communication, blurred lines between work and private life. We see how the coronavirus pandemic forces almost every worker and employer to reassess the basics of how their activity is organized. We live in a new world, with new formats, and the pandemic merely served as a catalyst for change in business processes and people's minds."
03.07.2020
Learn how two launch a forex broker in two weeks
Don't miss your chance to learn how to launch a forex broker from scratch just in two weeks!
UpTrader hosts a live webinar on 3 July 2020 at 10:00 GMT. All participants will get a ready-to-use plan to start a forex company at minimum investment.
Register for the webinar here.
30.06.2020
Subscribe to news
By clicking this button, you agree to our processing of your personal data